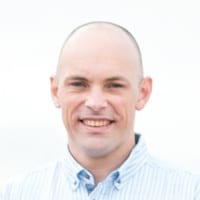 Since 2007, I have been writing technical documentation and marketing materials in the industrial computing sector.
Unlike most writers, I've spent years going deep into the markets served by industrial computer manufacturers, conducting extensive research, and delivering polished copy that draws prospects into your sales funnel.
Taiwan-based and proficient in Chinese
English is the primary language for overseas sales, but much of the internal communication is in Chinese. With over 20 years in Taiwan, I can comfortably communicate in Mandarin.
Technical writing experience
My technical writing background in the industrial computing sector means I can decode the technical jargon of engineers and SMEs and translate it into the everyday language of the key decision-makers.
Content marketing experience
Understanding the big picture of content marketing gives me the insights to write precisely the content that converts current prospects and nurtures the relationships with current customers.
Reliable
In this industry, finding dependable freelancers is a huge challenge, but I've worked with my clients for years, and I'd love to serve you as a long-term resource.
Find out more about the kinds of services I provide or contact me.